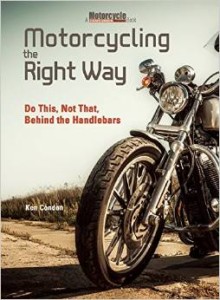 Autographed copies are now available. International orders, please order from Amazon.
Expert motorcyclist and author Ken Condon knows there is a right way to hit the road and track when you're behind the handlebars. In this new book Motorcycling the Right Way, Condon lays out a basic riding course for motorcyclists who are smart enough to acknowledge that "you don't know what you don't know."
In setting forth the keys to riding safely and well, Condon's method capitalizes on reducing risks and potential crashes and increasing the rider's ever-improving skills and situational awareness. Filled with readable, useful advice and anecdotes from the road, Motorcycling the Right Way will be welcomed by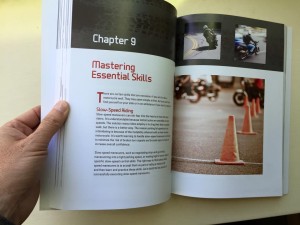 beginners and returning riders, as well as experienced riders who are interested in learning more on the journey.
We can ship to the United States and Canada. Please order through Amazon for international shipping.
Kindle versions are available at Amazon as well using your Kindle or the free Kindle App.