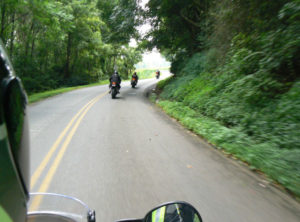 Riding in the Zone Guided Tours coming in 2018
Surprise! I'm going to offer guided tours of New England. I know what you're thinking…
"What? another freakin' motorcycle tours"
Well, what I'm offering is not your usual guided tour.
Like other guided tour companies I will show you the most entertaining roads and scenic areas. But, what is different about taking a tour with me is
I will also provide training tips and advice
that will make your experience more satisfying and valuable.
Read my bio in case you need a refresher on my coaching qualifications.
Tour the hidden roads of beautiful Berkshire Hills of Western Mass and Vermont. Join Ken on a training tour where you have fun while also increasing your safety and confidence.
Only
8 spots
will be available for each tour, so if you'd like to join me in 201, click on one of the dates below and register. Not sure, but want to stay informed? Sign up for the
RITZ Guided Tour Mailing List.
2018 Guided Training Tour: