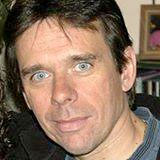 I'm saddened once again at the news that a fellow motorcycle journalist has died while riding his bike. Last week, I learned of the death of Backroads Magazine contributor, Jeff Bahr. Jeff collided with a Cadillac driven by an 86 year old man who pulled out from a shopping center in front of his Triumph Explorer.
Wait, There's More
Jeff is only one of a string of motorcycle journalists whose ride on this Earthly plane ended suddenly. There are many others who I do not recall at the moment, but these stick in my head.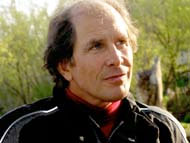 Larry Grodsky of Stayin' Safe and Rider Magazine fame collided with a deer in 2006. Larry was 55 years old.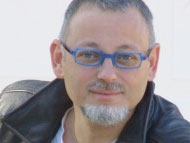 Christian Neuhauser of Roadrunner Magazine died when he was hit by a truck while riding a sidecar in North Carolina. He was 45.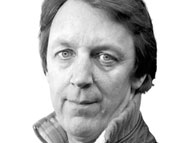 Kevin Ash, a renowned British journalist died in 2013 on an off-road group ride in South Africa with other journalists test riding the new BMW R1200GS. He was 53.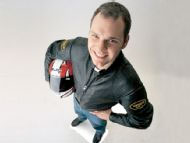 Greg McQuide worked for Motorcyclist Magazine when he died back in 2000 after a truck cut across his lane on Interstate 40 while visiting the Honda Hoot in North Carolina. He was 20 years old!
I know there are more, but I am embarrassed to say I can't remember them all. Help me if you can so we can pay respects to their contributions to motorcycling.
Why, WHy, WHY?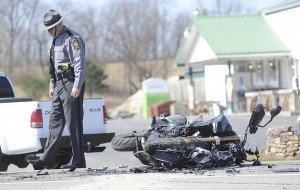 I ask myself what could be happening to cause these presumably skilled, experienced and thoughtful motorcycle riders to die at what they do best? It's certainly possible that each of these riders made a fatal mistake. Maybe it was an unfamiliar road combined with too great a speed, or perhaps they lost concentration for just a moment, which allowed a hazard to turn nasty.
What I think is more likely is the fact that motorcycle journalists have a dangerous job. You see, moto-journalists have an inordinately high exposure to the risks associated with riding a motorcycle. Yes, they sit for what seems like endless hours tapping at a keyboard (which has its own hazards, believe me). But, they also spend many hours and miles riding all kinds of motorcycles in all kinds of situations. And many of these bikes are not familiar to them.
Notoriety
Of course, many hundreds of motorcycle riders die each year who often don't get much more than a line of text in the local newspaper. In contrast, when a national-level moto-journalist dies while riding a motorcycle, it is industry news. This makes it all seem more notable, but it also shoves a mirror into the face of every "average" motorcycle rider who asks "If it can happen to him (or her), then it can happen to me".
Do All You Can
Anyone can find themselves facing the sharp end of the "motorcycling is dangerous" stick. The answer is not to give up riding (as if you would actually consider this), rather, the solution is to do all you can to minimize the risks. Even with all the knowledge and skill in the world, you still may end up in trouble. But, you owe it to yourself and your loved-ones to be the smartest and best motorcycle rider you can be.
Sorry to be a bummer. Reality sucks sometimes.
Share your thoughts below.
Check out these related posts:
Subscribe to the mailing list!
Buy the Book!
---
Please Donate to Keep the Articles Coming
If you liked this article and the many other articles on this site, please toss a buck or five into the hat. It's greatly appreciated!
Click the PayPal "Pay Now" button.
Then indicate quantity in $2.00 increments. – Example: put "2" in "QUANTITY" field to donate $4.00, "3" for a $6.00 donation, etc.
Why $2.00? Due to the PayPal fee structure, a $2.00 donation is significantly more beneficial compared to a $1.00 donation.

Thank You!
---
Check out these posts:
---
Support Riding in the Zone: Buy a book