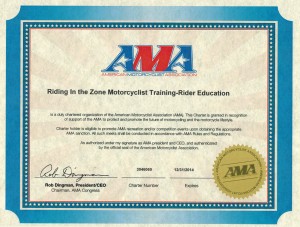 The Riding in the Zone Motorcyclist Training Program is kicking off it's third season with the support of the American Motorcyclist Association and the Massachusetts Rider Education Program (MREP).
I'm excited to see the RITZ street riding program grow. Students are signing up now for the summer. If you're interested in participating, please visit the Personal Training Tours Page.
Scholarship Possibilities
One of this year's students was able to receive the Paul B. Memorial Scholarship from the BMW/MOA Foundation for rider education. Here is an article about another rider who received a BMW/MOA scholarship to attend Lee Park's Total Control course.
I understand that the cost can be prohibitive for many, which is why I will be reaching out to other organizations and put together a list of available scholarships. If you know of such a program, please drop me a line. My goal is to make this program available to as many motorcycle riders as possible.
Available Dates
I am scheduling training tour dates during the week when possible, but a weekend day is not out of the question.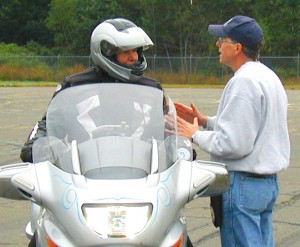 Group Training Tours
Personal Training Tours are designed for one or two riders, which allows individualized training.
However, group days can be arranged. Last season, we conducted a two-day tour with the Women's Motorcyclist Foundation Road to the Cures Program. If your group of friends or a club wants to talk about a training day (or weekend), Give me a shout.
Read more HERE.
Also, read the Personal Instruction web page to learn all about the Program. If you have any questions, Contact Me.
---